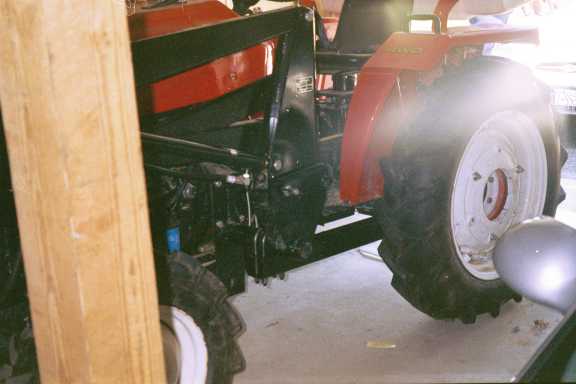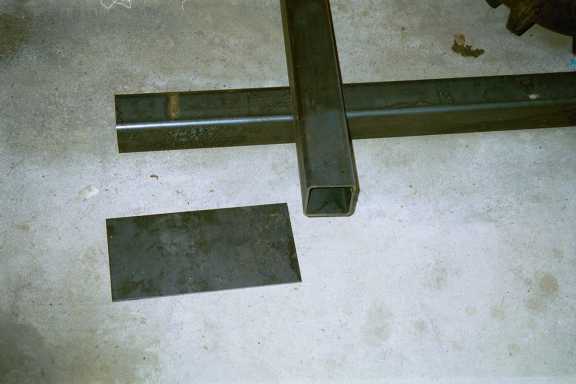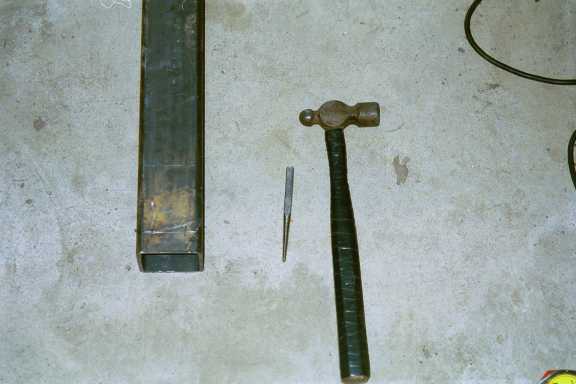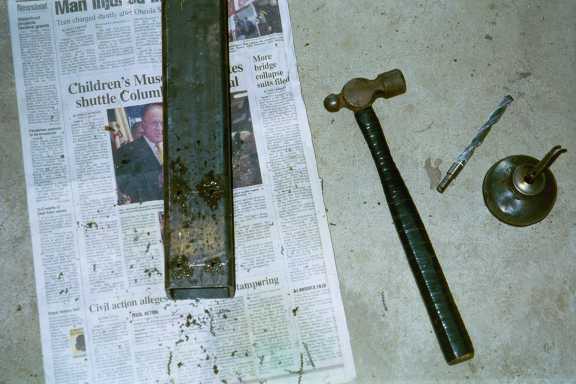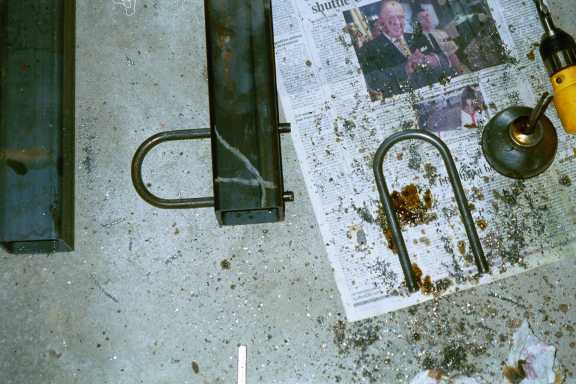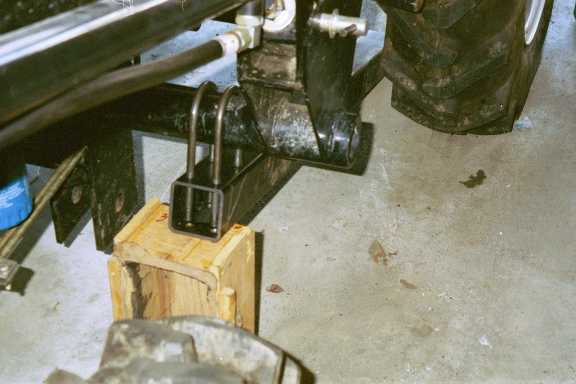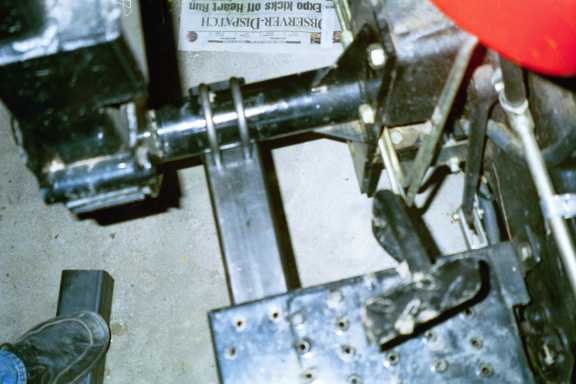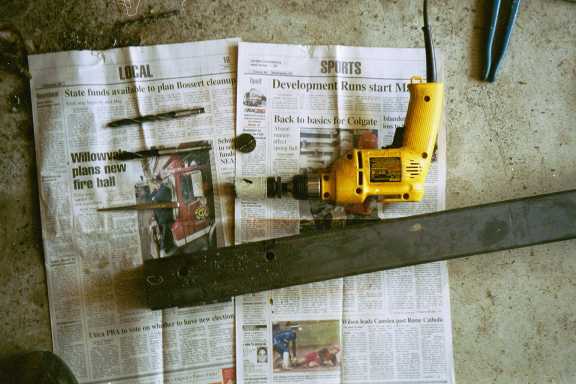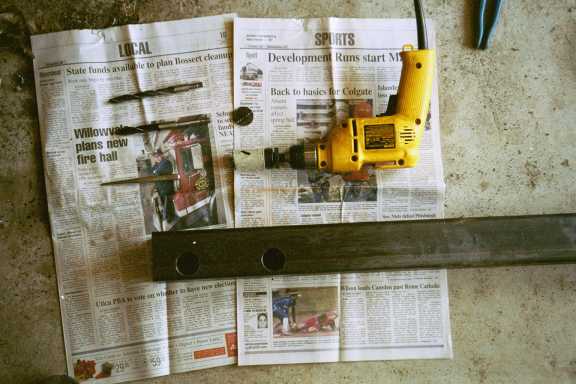 ZL-20 FEL Rear Axle Support

Why?

·

Great Bend, Koyker, and many other US made FELS have rear axle support on                  compact tractors
·

Digging and driving into a pile puts allot of stress on the cast bell housing
·

With a heavy FEL load, the front tire acts as a fulcrum, trys to lift the rear of the                   tractor off the ground.  Stress is on bell housing and transmission
·

Support distributes stress
Here is a broken housing from a Jinma owner.  This shows that the tractors are not indestructable!   While this could possibly be a bad casting, it does show that ZL20 owners should consider rear axle supports and not abuse or push this tractor/fel combination to the max. 

Parts Needed

·

(2)  3" X 3" x 45" X 3/16" thick square steel tubing.  Note: 1/4" thick for improved
·

(4)  2 7/8" X 7" X ½" Axle U-bolts.   Note: Use 9/16" U-bolts if available
·

Paint
Tools Needed

·

Drill w/ ½" and 9/16" bits
·

1 3/8" bi-metal hole saw
·

Measuring tape
·

Grinder
·

Files
·

Foam Brush
The finished FEL support mounted in place

The raw metal tubes as purchased from the yard.  The 6x12 plate is for another project.

The holes are marked and punched for the U-bolts.

Pilot holes are drilled and then followed by the 1/2" drill.  Go slow and use plenty of oil.

Test fitting of the U-bolts

Mounting to FEL support for test fitting to get exact marking of rear axle bolts.

Axle bolt holes have been drilled.  (9/16")   They are offset to one side due to 3pt sway axle bracket.

Directly beneath the axle bolt holes, the socket access holes are drilled. (1 3/8")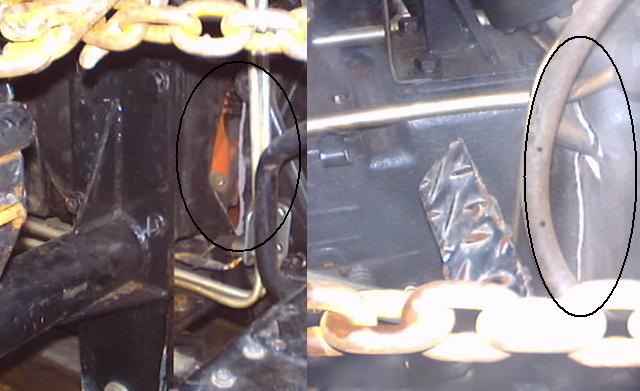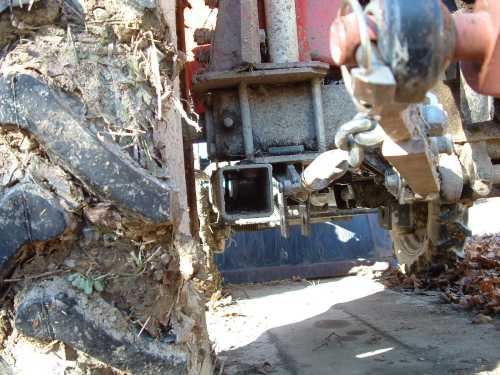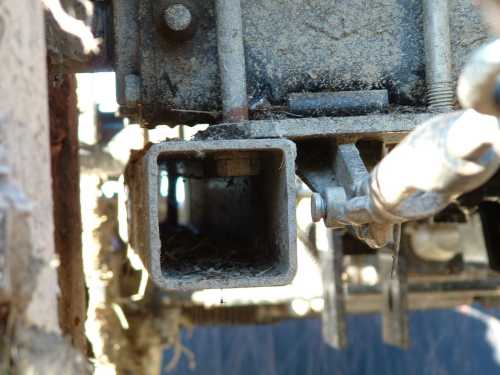 FEL support axle mount (close up)