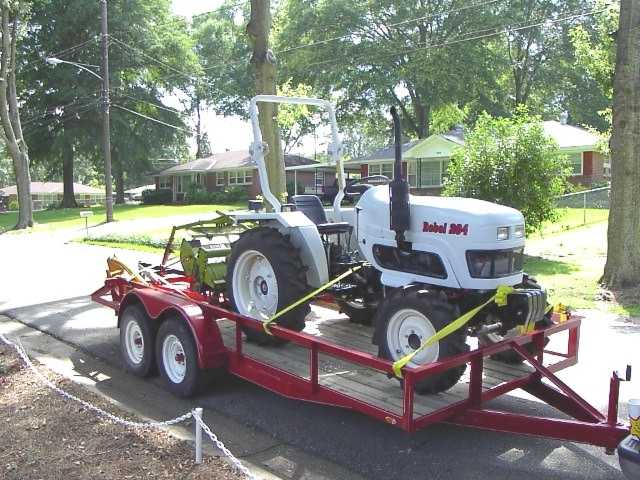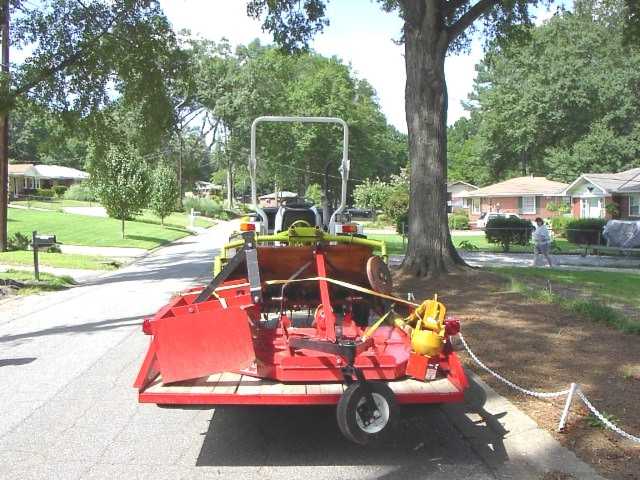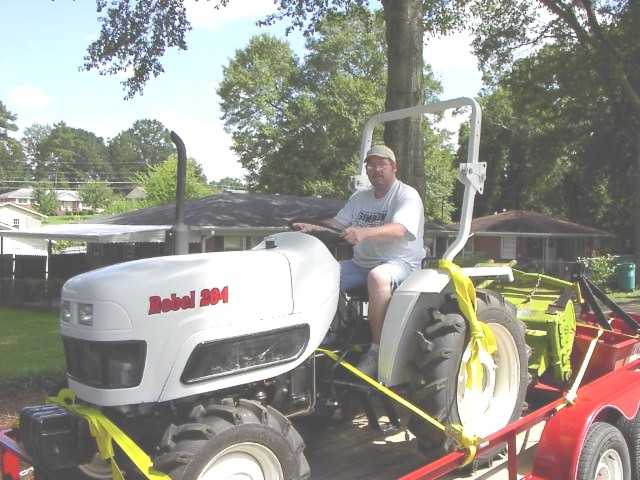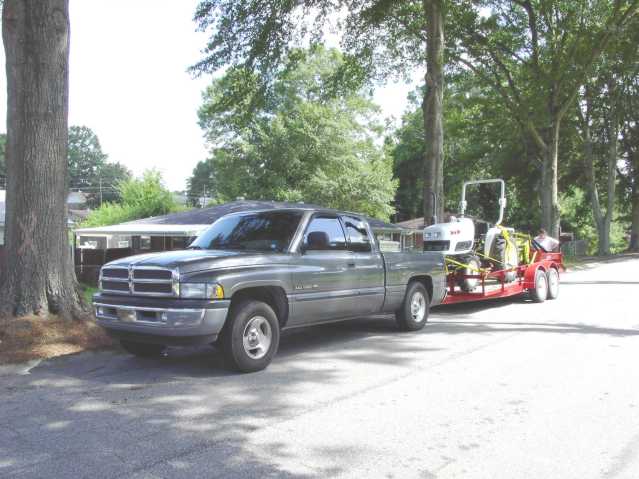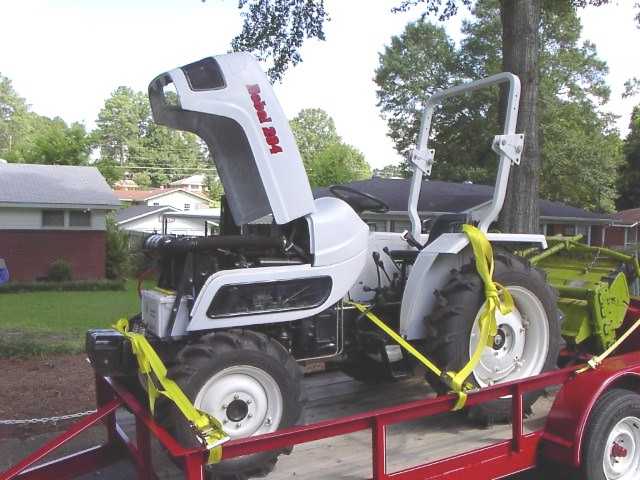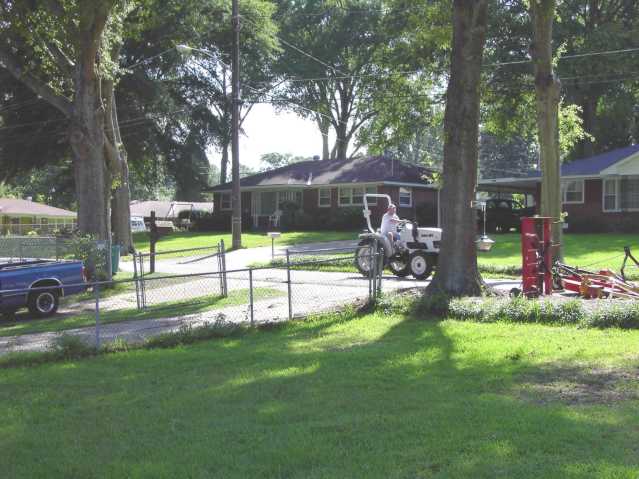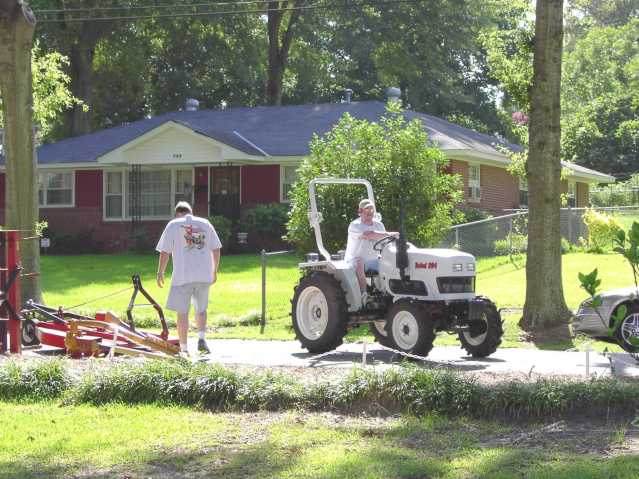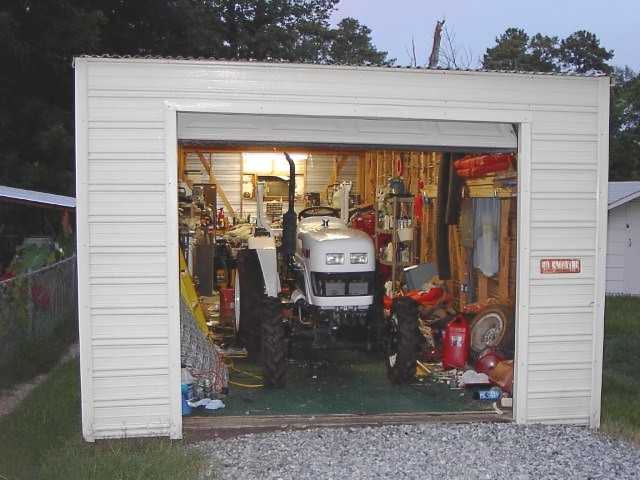 Full Load, Her3e is my New Rebel finaly at home! After being stuck inbumper to bimper traffic for 20 miles in Atlanta for over an hour and a half and through thunderstorms that you could only see 30' I made it. 149 miles in 4 hours! Ouch that was long.

Some Extras, I went ahead and got the 5' bush hog, Box blade, post hole digger w/ 9" augger and a Roto tiller. Also bought the trailer. Another ouch on the wallet.

Thats Me!, this is me on my tractor.

You can see the full load here! My 01 Ram 1500 pulled everything with ease but he had a case of the sags with the tractor to the front of the trailer.

Profile, Here is the Rebel with the hood up. Just look at the stance!

First Drive, Well I am taking it for it's first drive. Gearbox 1 in H and 2 in L and selevt in 1. I was flying! About 2 mph!

Time to start cleaning up all the stuff from the trailer. Getting ready to back it up and strat hooking things up to transfer to the back yard.

Home, Yes, It will stay inside this shop. I will be cleaning the shop out some more so he will have some more room. I love my tractor!

The dealer I bought mine from was GA Auto Parts in Braselton GA. Phone number is 800-633-1701 and the Owner is Ron. Great guy.